2019 Canadian Network for Arts & Learning: Arts and Culture Education in the 4th Industry Revolution
The Korea Culture and Arts Education (KACES) participated at the 2019 Canadian Network for Arts & Learning (CNAL 2019), a global network of arts education experts, held at the RBC Convention Centre in Winnipeg, Canada from October 24th to 26th. This year's conference was held simultaneously with the UNESCO's UNITWIN Conference, which the KACES took part as its member. The CNAL 2019 explored themes such as the opportunities, challenges and possible pitfalls for arts and learning in a digital age and the impact of social, political and economic disruption on arts and learning practice and programs.
The KACES made a presentation titled "Rediscovering Arts and Learning in the Digital Age: A Reflection on What KACES Explores" KACES shared cases in developing art-technology convergence contents, which were carried out throughout 2018, and presented a research-, pilot- and convergence-centered training program for teachers regarding arts and culture education in the 4th industrial revolution.
Experts from Canada, Korea, Australia, Hong Kong, Kazakhstan and many other countries joined the conference to share discourse on their home country's arts education.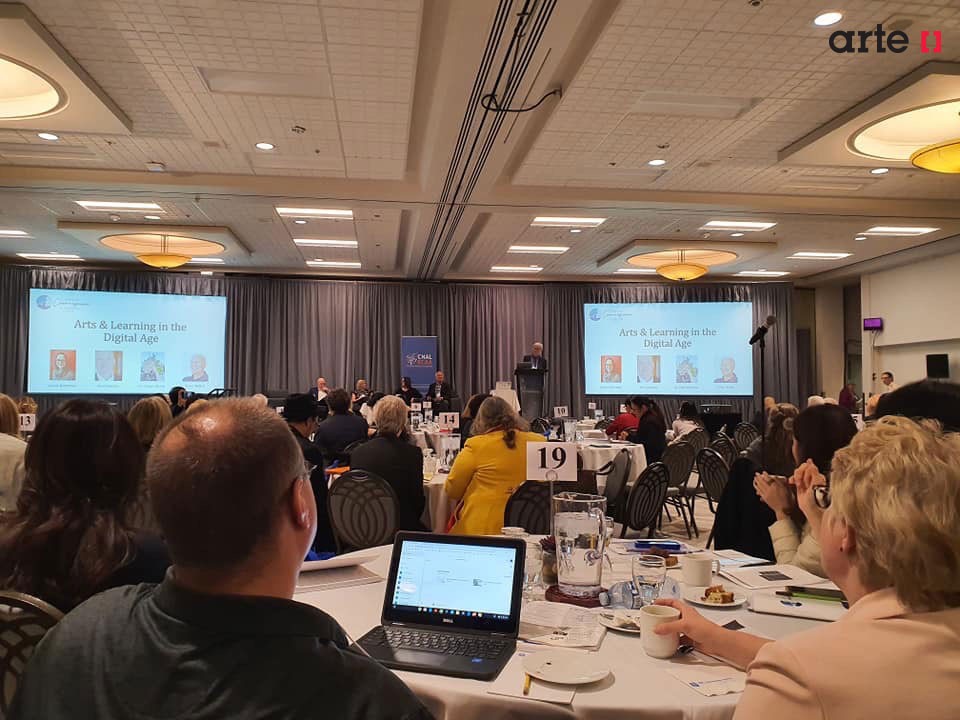 2019 World Alliance for Arts Education: Announcement of an Upcoming International Event to Commemorate the 10th Anniversary of the Seoul Agenda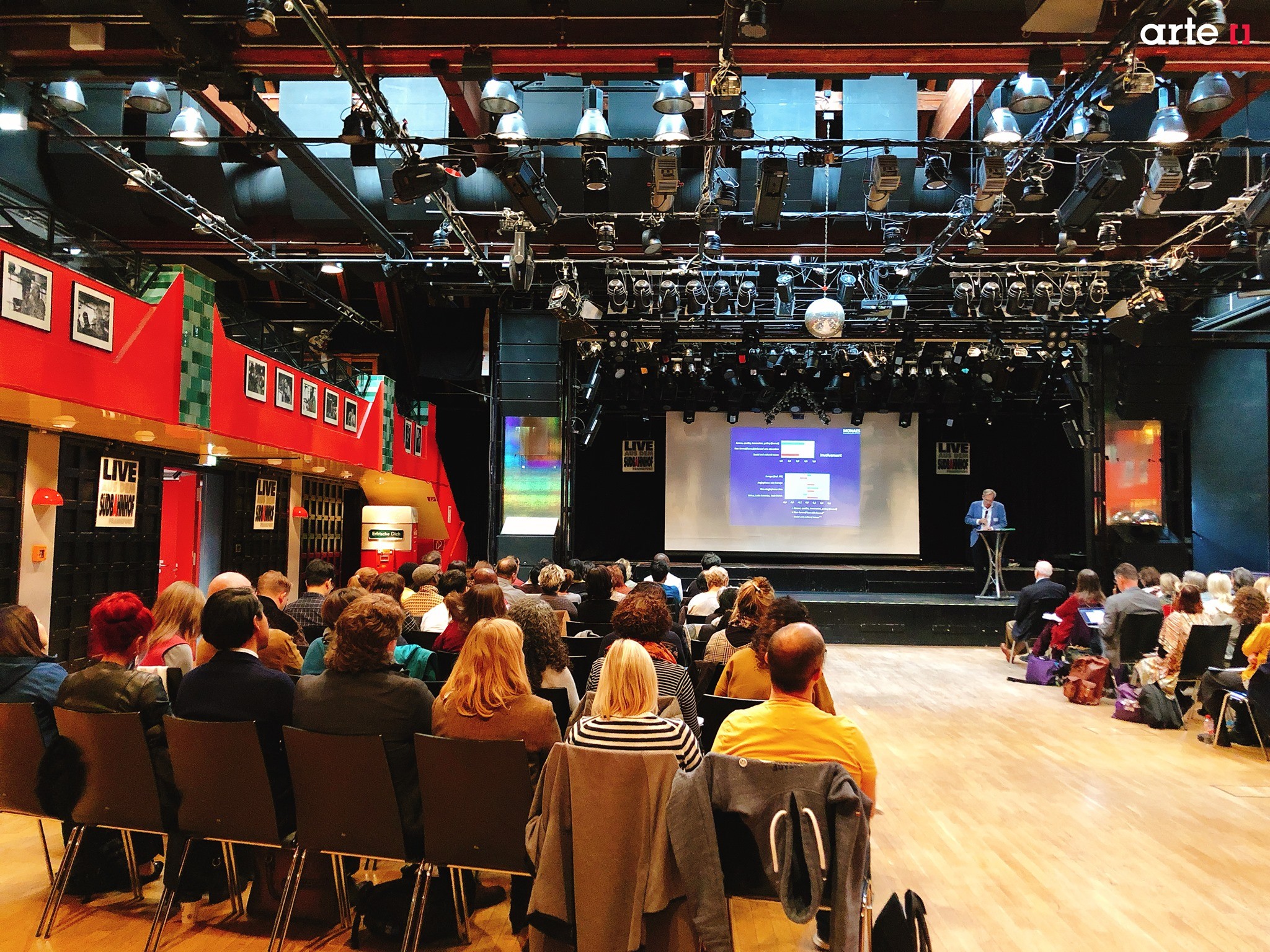 The KACES was invited to the 2019 World Alliance for Arts Education International Conference (WAAE), which took place in Frankfurt, Germany from October 28th to November 1st.
Experts from 47 countries were invited to share their thoughts on this year's theme "What's Happened Since Lisbon Road Map 2006 and Seoul Agenda 2010? - Evaluation and Planning a Way Forward" Sessions focused on the implementation and review of the Seoul Agenda by each country. Moreover, presentations and performance results on the implementation in formal education were provided.
The KACES shared major advances in Korea's arts and culture education since the agenda was adopted in 2010. KACES also announced the plan to host the International Arts Education Week and the UNESCO UNITWIN Conference in May 2020, as well as an ITAC event in Seoul in September 2020, to celebrate the 10th anniversary of the adoption of the Seoul Agenda.

The Success of the Art-Flower Seeds School Project: Enriching Arts and Culture with Local Residents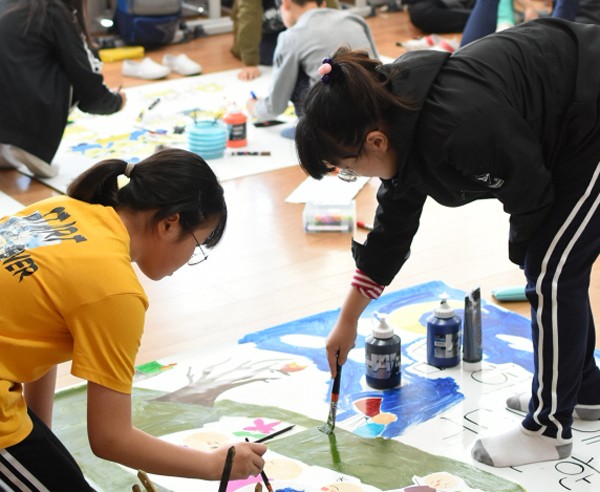 "Towns of Blossoming Art," a session to share communities' success cases in supporting the Art-Flower Seeds School Project (AFSSP), was held in multiple regions from October to November.
The AFSSP is offered by the KACES under the Ministry of Culture, Sports and Tourism and provides an environment for arts and culture education to small-sized schools in culturally isolated areas, thereby enhancing the effect and use of such education within public education and establishing a local base for arts and culture education. Schools with less than 400 students are selected throughout Korea and provided with a wide range of arts and culture education including performance, music, visual arts and integrated arts for up to 4 years.
The project first began with 10 schools in 2008 and celebrates its 11th anniversary this year. 118 schools have been selected to date and those selected offer students arts and culture activities such as music, visual arts and dancing. Schools also host arts and culture festivals for local residents.

The 7th group of schools selected in 2016 mark their 4th anniversary this year. A sharing event, in the form of a town festival for local residents, was held to showcase their achievements. A total of 13 schools organized the festival under the theme of "2019 Towns of Blossoming Art." Each school presented different events, including creative convergence plays, exhibitions in partnership with middle schools in Uganda, a 100th anniversary celebration of one of the schools, Art-Flower Seeds School event and many more.

Arts and Culture Education Opens Vietnam's Era of the 4th Industrial Revolution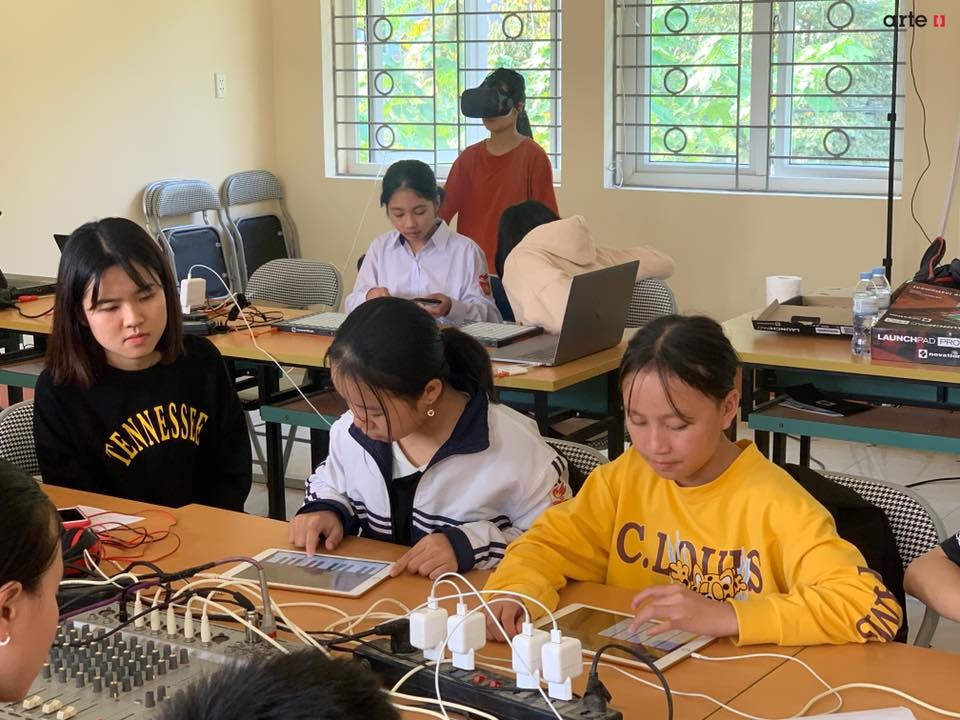 The KACES' 2019 Arts and Culture Education ODA in Vietnam was successfully concluded. Since 2013, the ODA program has been providing arts and culture education to children, teenagers and residents of mountainous Lao Cai province, Vietnam. The theme of this year's ODA program was media art, which utilizes core technologies of the 4th industrial revolution. As Lao Cai is a culturally isolated area, the program aims to foster the arts and culture capacity of teenagers. The program also provides training sessions to local teachers and government employees.

A KACES delegation visited Lao Cai in August to train local teachers, government employees and teenagers. From August 12th to 16th, around 10 teachers were trained on using digital tools and creating artworks with them. The trainees later presented plans on how these contents will be applied in teaching students.
A workshop for government employees was held on August 16th. Around 20 members responsible for education policy planning at the Lao Cai Education Department were invited to a lecture on the necessity of arts and culture education in the 4th industrial revolution.

Lastly, about 20 students of a minority group in Muong Khuong received training on art by genre from August 19th to 23rd. The students first took introductory courses on literature, visual arts and music, then chose one of the genres and took more advanced courses and gave presentations.
Local teachers came up with their own curricula and the KACES continued to offer remote training from September to November, based on the first round of training. A second visit was made by the KACES delegation in November, hosting workshops for local residents and exhibitions and performances on the achievements of the training.