On September 14th, on the green grass of Gwangmyeong Stadium, preparations were underway for the 2018 Gwangmyeong Lifestyle Culture Festival with the Cultural Center. A woodworking shop was set up as the base camp for the festival, and the sound of cutting wood to build various structures and booths filled the air. Amid such preparations, I had the opportunity to meet art director of Buk-gu Cultural Center, Jung Min-ryong. I have known him for the past 15 years, and during that time Director Jung has dedicated his efforts to observing people and life under the backdrop of neighborhoods, backstreets, and everyday life to develop and offer various projects through the cultural center. Of those many projects, the most memorable one was the "Backstreet Story Project" held in 2004, which collected and shared videos, images, maps, and activities that told the stories of those living in small neighborhoods that were scheduled to go redevelopment. This project recorded the lives of these local residents through videos depicting the lives of single, elderly members of the community, town maps drawn by the local children, images depicting other town members' perspective of living in these areas, and activities for families to enjoy together. Director Jung's efforts illustrate his passion for closely observing neighborhoods and those living in the backstreets and capturing snapshots of their culture and, thus, showing that daily life in itself can be culture. . Upon meeting him, I took the opportunity to ask him what he thought leisure meant in today's society, which so eagerly seeks work-life balance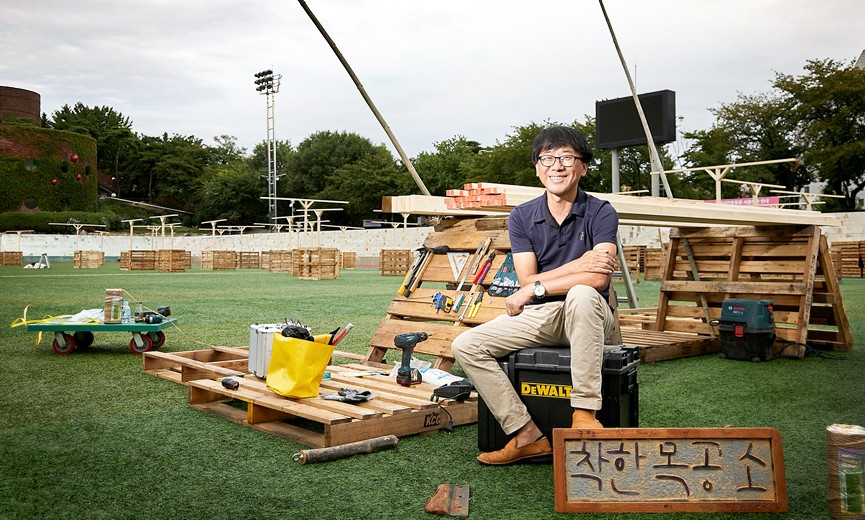 Today's society is one that seeks happiness from the small things in life, work-life balance, and a life where individuals have time to spend for themselves in the evening. There have been constant research projects conducted on leisure, and 2016 saw the enactment of the Framework Act on the Activation of Leisure of Citizens, following Framework on the Promotion Activation of Leisure of Citizens this June. Indeed, we have reached a time when even the government has begun taking necessary steps to support the free time of individuals through policies.

Many individuals today are seeking for balance between work and leisure, but in order to do so, it is necessary to rethink what leisure really means. Simple understanding of leisure as one's personal, free time can help in separating it from the time one spends working. However, in terms of policy, leisure and work are separated from the more objective perspective of length of time. That is, the number of hours that one works and receives pay for that work is considered to be the line between work and leisure. What must be taken into consideration, though, is that leisure means something different for everyone. Take, for example, those who are involved in farm work; what does leisure mean to them? As such an example illustrates, the time one "gets off work" in the standard 9-5 work environment and using such a schedule as a division between work and leisure does not apply to all occupations and all lifestyles. For some people, the two concepts of work and leisure are less clearly defined, almost blending together throughout their everyday lives.

Despite that the fact that everyday culture is an important part of the broader realm of culture, the majority of the focus in this field is placed are arts and culture. Unfortunately, the same limited perspective is often applied to the concept of leisure as well.

Everyday culture, as it is known in today's society, refers to the partaking in artistic activities during one's free time; it is often defined this way because it is the easiest way for most people to understand the concept. In other words, everyday culture is nothing more than spending one's free time freely to engage in one's interests and hobbies, and this, in turn, has come to be known as enjoying leisure. Based on this definition, the government took steps to support individuals who do not have such free time and, thus, cannot enjoy their own leisure activities. However, this concept is undoubtedly limited in its scope and applications, for it suggests that leisure is something that individuals engage in aimlessly as a means of using up time during which they are not working. On the other hand, leisure can also be productive, something that many individuals are unaware of unless they have the opportunity to visit cultural centers and participate in the programs they offer.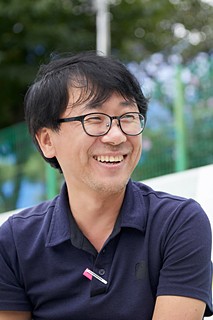 I agree with the idea that leisure is not simply limited to engaging in hobbies and activities of interest during one's free time. I am aware that this is the reason behind the newly proposed concept of "social leisure." Is there a particular need to use this expression?

People used to refer to this time as "personal leisure," but I proposed the expression of "social leisure" because it sounds better (laughs). Social leisure is a broader term, referring to how leisure is not dedicated to one's hobbies alone, but that it should become a part of one's everyday life and system of values. At Buk-gu Cultural Center, there is a group called "Strollers" for those who enjoy taking walks outside. When considering how we could reach out to individuals who enjoy walking, we thought of creating guide material or maps of walking trails, which could also help get others interested in this activity. This is an example of social leisure. When you think about it, walking is something that one can technically enjoy on his or her own. However, society enjoys sharing the things that they enjoy with others and meeting others who share that same interest. This is, after all, how groups like the "Strollers" are formed. These individuals first met thanks to a common hobby, but they proceeded to go beyond that by using this activity to explore different possibilities to play an important role as members of society. Social leisure goes beyond the common concept of "enjoying one's free time" by creating groups or group mentalities that try to have a positive influence on communities in any way possible.

Is this understanding of social leisure the basis of relevant policies that attempt to create an environment conducive to such group activities?

The very foundation of social leisure is to create an environment where individuals can enjoy their free time at deeper levels than usual. Having added social values makes such forms of leisure all the more valuable. Take, for example, taking a trip somewhere. Everyone has the option of using their own money to travel. If the government or another agency were to become involved, it is not their place to tell individuals whether or not they can travel; however, it can publish books by collecting information on interesting places to go or things worth experiencing and also encourage others to partake in a trip that is meaningful to both the society and for them. This is an example of social leisure, where the goal is to create resources to add value to the activities that individuals choose to engage in during their free time.

You already mentioned the "Strollers" group for those who enjoy walking. What other groups are there?

Although leisure can be simply thought of as the time during which one can enjoy his or her hobbies, the spectrum of such activities is much broader and diverse. At Buk-gu Cultural Center, we work to provide various activities that fit with the concept of social leisure and the uniqueness of the Cultural Center. Just to list a few, we have groups for: enjoying and reciting poetry ("Walking Poetry"); running a business in small towns ("Han Pyeong Marketplace") or specialty stores that do not sell much "Munsan Shop"; experiencing the lifestyles and living habits of others 《Our Home Exhibition》; enjoying music with a limited number of people in a limited space ("I'm a DJ, too"); house-building activities for children "Children's Carpentry Festival"; elderly women who meet to enjoy the nuances of the Jeollado dialect "Jeollado Club"; middle-aged women who have met for the past 20 years to read, study, and discuss famous texts including Chinese classics "Hwamok Village School"; and other meaningful groups that focus on enjoying leisure, such as groups where members play the piano and enjoy music together by lending the Cultural Center as a space to use free of charge at night ("Three-Generation Chorus' 'Song Club' 'Munsan Village Family Chorus").

Clearly, the Cultural Center has a close relationship with leisure. Could you please explain what type of place it is and how it is operated in more detail?

Buk-gu Cultural Center is unique in that it is operated in patterns that differ greatly from that of other cultural facilities. It is our goal to create our own style, which we believe helps us remain true to our original identity. By doing so, we also maintain our core values while also adapting to changes in society as we gain experience. We attempt to share these experiences and methods with other, similar facilities, but I am not certain as to whether such efforts are being conducted successfully.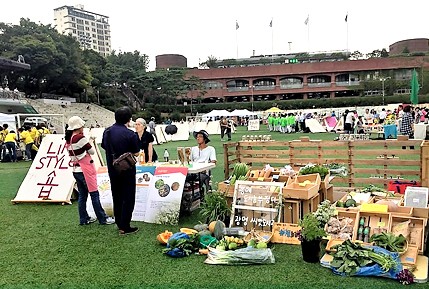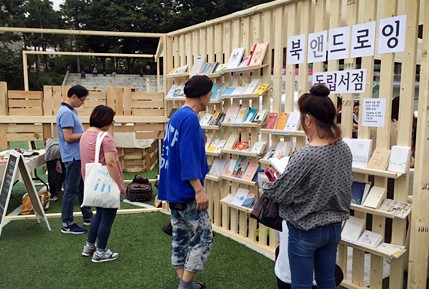 The theme of the Gwangmyeong Lifestyle Culture Festival with the Cultural Center to be held on September 15th is "lifestyle." I am aware that the festival will showcase various lifestyles found across the country. Could you share more details on this concept?

The title of the festival is "My Daily Life, My Daily Routine: 9 to 5, 5 to 9." As mentioned before, many people consider leisure to begin upon getting off work, but without such divisions, there is a fine line between one's daily "life" and one's daily "routine." This festival aims to show the differences between these two concepts. Although it will be difficult to explain and illustrate these ideas in detail, it is the goal of this festival to provide a space where individuals can become more aware of how they are living their own lives by observing how others live their lives. By using the images presented as a means of reflecting over their daily lives and daily routines, we hope this event will grant insight into what goes on in people's lives on a daily basis.
As part of the "Lifestyle Shop" exhibition, there is a booth called "Mi-ja's Shop." Here, a woman in her 30s named Mi-ja comes not to sell items, but her lifestyle: the things she enjoys, her hobbies, her work, and the other components of her dreams and future life. Although this s model for the exhibition does not show all of the things that one considers his or her own, it projects the image of the personal in everyday life to others. In other words, the characters shown in this exhibition are not illustrating the lives of any given person, per se, but rather broaden the horizons of audience members by showing them that such lifestyle patterns exist. This is the very definition of lifestyle; visiting Gil-sun's shop gives you the opportunity to experience how elderly individuals might identify themselves and how that affects their style of living.
There are various "houses" demonstrating different lifestyles in this single space, with the common goal of raising awareness that everyday culture is expressed through our lifestyles. The goal of this exhibition is to show the connection between lifestyles and personal identity, but I am not sure if audiences will get it (laughs).


Most events that have words like "everyday culture" in their titles are often comprised of performances, exhibitions, and hands-on activities. What about the Gwangmyeong Lifestyle Culture Festival with the Cultural Center?

Festivals are not reflections of everyday life, so it is not exactly easy to tell stories about everyday life through performances, exhibitions, and hands-on activities, as you normally would see at such festivals. In order to approach this theme, we take everyday activities, such as listening to music, which one would normally do at home, and create a space where participants can enjoy such activities with others who also enjoy that same activity. That is what makes this event so interesting. In preparing for this event, we decided to focus on people's actions and interests and develop the festival accordingly to accommodate them.

When reviewing the programs that you were directly involved in, there seem to be a lot that involve creating things by hand. I am aware that for this festival, all of the booths are being made by hand as well at woodworking stations. Is there any particular reason why you chose to proceed in this way?

To be honest, it's because I lack any expertise when it comes to festivals (laughs). There are many people who are experts in planning and conducting festivals; however, in most cases, that means that they are confined to a certain method or approach. As I mentioned before, festivals themselves are not everyday activities, yet they are meant to reflect our everyday interests. Life itself is not meant to be confined to a certain model, and, by the same token, no single model can accommodate the lives of two different individuals. In that sense, I wanted to make a festival based on the ordinary and images one would see on a daily basis. That is why we have prepared chairs and sofas, things that someone would see in their own homes placed out here in the stadium. Then again, when you think about it, it is not everyday that a stadium feels like home; I believe it is this juxtaposition of the ordinary and extraordinary that will help us reach our audiences and get our message across. You might see a woodworking shop set up in the middle of a stadium during your daily life, but seeing it here creates a new experience. It is my hope that, by taking this approach, we can create a setting filled with aspects of our daily lives and allow audiences to take a good, close look at them.

In other words, this festival aims to take the ordinary and mix it with the extraordinary in order to further emphasize the ordinary aspects of our daily lives. Could you please explain what the Buk-gu Cultural Center's main role is in this festival?

To put it simple, the Buk-gu Cultural Center is constantly striving to become a public center for everyone. Just as one's home is his or her private comfort space, it is our goal to offer our center as a home where everyone can find that same level of comfort in the presence of neighbors. It is also a place where anyone can partake in leisure and turn it into a "third home," after one's own home and the workplace, for everyone. While one's own home can serve as a setting for enjoying leisure in privacy, this "third home" adds a social component where individuals can find meaning in engaging in such activities with others.

Is that why the cultural center is referred to as the "neighborhood cultural facility?"

Exactly. "Neighborhood" is just another word for accessibility in this case, not just in the physical sense, but also in the psychological and spatial sense, as well as in terms of building relationships. Although "neighbor" refers to something that is nearby, one could take that a step further and say that it refers to something that is approachable and close to one in an emotional sense. It is something without formalities, open to anyone who desires to become a part of it. Furthermore, it is not a space whose functions are set in stone; cultural centers are prepared to adapt to the needs of the people, taking into account the characteristics of each situation and each given period of time. This is why I chose to call Buk-gu Cultural Center a "neighborhood cultural facility." The threshold for entering our center is always low, and one does not need a special reason to stop by, for we do not serve a single purpose.

The cultural center appears to be an optimal space to do anything or nothing at all. Lastly, Director, what is leisure to you?

For me, leisure is gathering with good people in the neighborhood to share a drink and stories (laughs).

Jung Min-ryong _ Director,Gwangju Buk-gu Cultural Center Jung Min-ryong was born in Wanju, located in Jeonnam Province. He majored in agricultural studies and filmed documentaries during his undergraduate years. Director Jung proceeded to study visual anthropology in graduate school. In 2000, he began working at the Buk-gu Cultural Center, which was founded in 1997, and has worked there since then, managing operations for arts and culture education and citizens' cultural activities. He is interested in coordinating efforts for neighborhood cultural activities and operates programs such as the handicraft program "Thinking Hands" and the labor-focused arts education program "School on Wheels". Director Jung was also in charge of "Woorak-Burak, Children's City Playground in Gwangju" in 2015, is the arts director for the 2018 Gwangmyeong Lifestyle Culture and Arts Festival, and in charge of the childrens' carpenter festival "Art Safehouse." He coordinated various festivals and arts events and provides consultation services and lectures on numerous topics, including regional and everyday culture.

Wu Ji-yeon (Director, Korean Cultural House Association) Having worked closely with cultural houses and other platforms for cultural experiences in everyday life, especially with those living in small neighborhoods, Woo Ji-yeon has developed a new understanding of such spaces as channels through which she can view the world from a perspective where art meets everyday life. While working at the Korean Cultural House Association, she has become interested in engaging in culture and also learning about the culture of life. To that end, Woo works closely with cultural houses to leverage their position as the link between cultural services and local communities. She serves as the consultant for the Rainbow Bridge project, which aims to expand cultural diversity, as well as a consultant for Lifestyle Culture Center and a committee member for organizing artist overseas programs.

*Interviewer : Jiyoen Woo(Director of Korean Cultural House Association)
*Interviewee : Minryong Jung(Art director of Buk-gu Cultural Center)